May 1, 2020
MÏRÄNDÄ SHARES NEW SINGLE + VIDEO "I AM ART" VIA THE LINE OF BEST FIT | I AM ART SINGLES COMPILATION OUT NOW ON INFINITE COMPANION
"Mïrändä ascends to new heights with her exceptional, Death-inspired audio/visual treat "I AM ART"
– The Line of Best Fit
"Her carefully crafted electronica is uplifting and unpretentious, with inventive drops and catchy choruses to match."
– The Deli
"'Formula' bounces and ripples thanks to the deft production, crafted by Mïrändä herself. The lithe sound pairs well with her wry and rhythmic lyricism, keeping the listener on their toes with her engaging wordplay."
– The 405
"Her vocal effects take her from Jimmy Somerville to Bon Iver in consecutive songs – and by the end she's got even industry types bopping along."
– DIY
"Mystical without ever feeling arcane, Mïrändä's latest release is clear-headed pop for the thinking listener."
– High Clouds 
Today, Mïrändä shares "I Am Art," the culmination of her tarot-inspired singles trilogy. The video premiered yesterday on The Line of Best Fit, praising how the track "streamlines all of Mïrändä's extremities into a pulsing mission statement." Mïrändä wrote this song in a time of loneliness and pain, the resulting pop ballad is an incantation offering hope and inspiration, it is about humans' resilience in the face of illness and the power of art to bring healing energy in dark times. It is the song for these trying times. "I Am Art" is a spiritual awakening, a reclamation of power and its transformation into something beautiful.
The video was shot and edited by Mïrändä in her New York City apartment during quarantine. What results is a stunning video, testament to Mïrändä's craft and creativity even when confined. With directorial flashes of Fritz Lang,  David Lynch, and Jean-Pierre Jeunet. Mïrändä's "I Am Art" song and resulting videos conjures the spiritual essence of Marlene Dietrich, Kate Bush, Elizabeth Fraser, Mazzy Starr, Marika Hackman, Tori Amos, Bjork, Alison Goldfrapp and Enya.
The cover art for this release, and previous singles, is inspired by the major arcana cards of the Tarot. For "I Am Art," Mïrändä has chosen Death to exemplify this song. The card,  when upright, represents endings, change, transformation, transition. Reversed it represents resistance to change, personal transformation, inner purging.
Mïrändä // "I Am Art" (Official Video)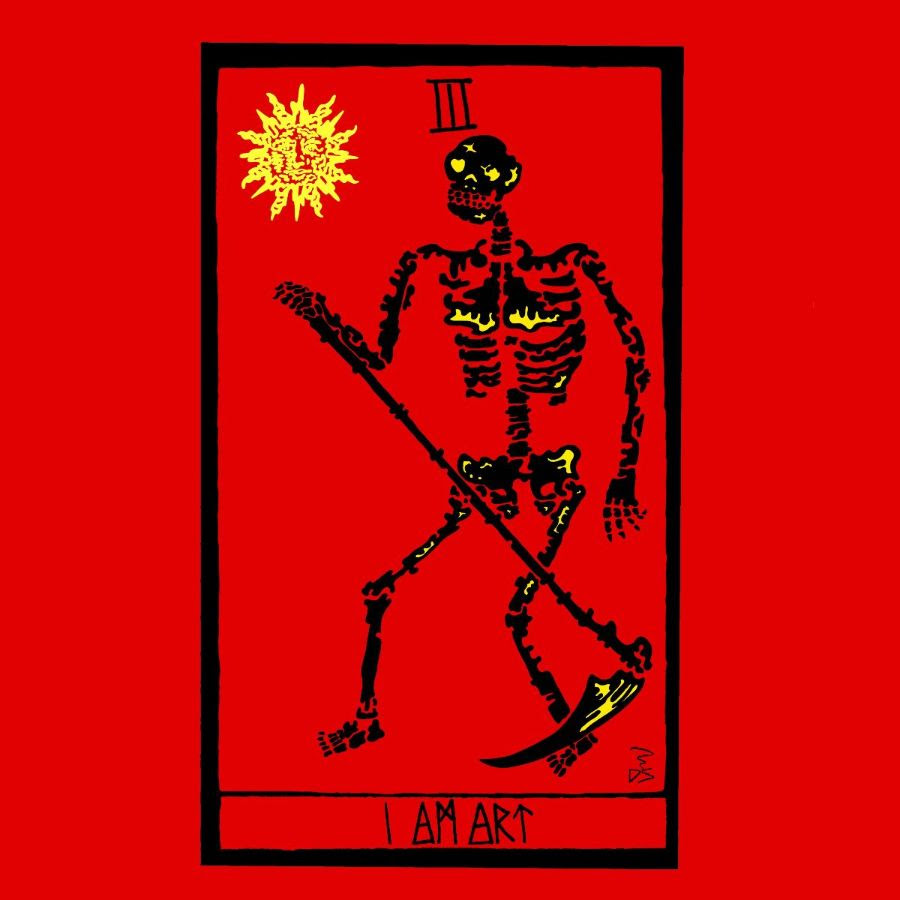 BIO
Mïrändä's music is a synthesis of playful commentary and catchy pop melodies; her vibrant compositions and lush lyrical worlds, rich with metaphor and subtext, are contagious by their very construction. She explores a wide spectrum of styles and sounds, and leaves the listener guessing what's next in the musical game she has set before us.
Born and raised in NYC, the young singer-songwriter has a background in theatre. Her eclectic spirit and style can be traced back to years of training in classical violin, as well as the wide range of music she grew up listening to, including The Chieftans, Queen and Led Zeppelin. Mïrändä's upcoming singles are emboldened with abstract themes, glowing with the pulse of neon electronic melodies.